471 North Street, Albury, NSW, 2640 (Greenfield Park)

Table Tennis in Albury Wodonga. Catering for all players.

Pennant competition and Keenagers (for over 50′)
AWTTA to celebrate 50 years
AWTTA will have an event on Friday May 24 to celebrate its 50th anniversary. We have a 6.00pm Dinner; 7.00pm play starts with a "Pro-Am" Doubles (allocated partners from across Pennant and Keenager players); Singles. All this for just $10 per person. There is a list available at the club for those wanting to be involved.
And something Big on the night !!!!! Be there.
Levi Geering has been chosen to represent Victoria in the Under 13B side at the upcoming Wollongong event in July this year. Well done Levi, and good luck.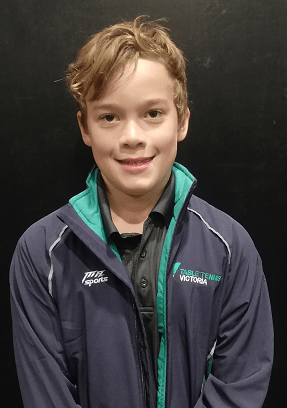 Monthly coaching

Sam Palmer, Mornington Peninsula Coach will be running coaching sessions at our club. The next is on June 1st.
There will be two sessions on each of those Saturdays, 9.30am to 12.00pm and 1.00pm to 3.30pm.
The cost will be $35 for one session (either one) and $65 for both sessions. Just $5 more than MPTTA sessions to cover some of Sam's travel costs.
Please book sessions for those two dates by emailing President@awtta.org.au
Sausage Sizzle Fund Raisers – help required.
Please volunteer to assist with these fund-raising events. Email possible sessions to Terry at President@awtta.org.au
Sunday June 16: Albury Bunnings. Rostering three people per 2hr session (8.00am-10.00am; 10.00am-12.00pm; 12.00pm-2.00pm; 2.00pm-4.00pm)
Congratulations to our Summer Pennant Grand Final winners. See the photos on our Photos page
Keenagers Tournament 29th & 30 March
A wonderful turn out for the event. Lots of great games and fun had by all, along with some lovely food. Result details on the Keenagers page

2019 Country Week Championships have now been submitted. 4 teams going this year. Good luck to them all.

MARCH 14TH (THURSDAY) 12-2PM.
LATROBE UNIVERSITY MARKET DAY
Thanks to Darryl & Tylar Young for representing our club at La Trobe. Jarryd Tormey was there and had a game with Tylar.
MARCH 1ST (FRIDAY) 4PM-7PM
DEFENCE COMMUNITY ORGANISATION FAMILY EXPO.
We went to this event at Wodonga TAFEspace, Getting the word out to the local Community, and to our new Residents at Bandiana.